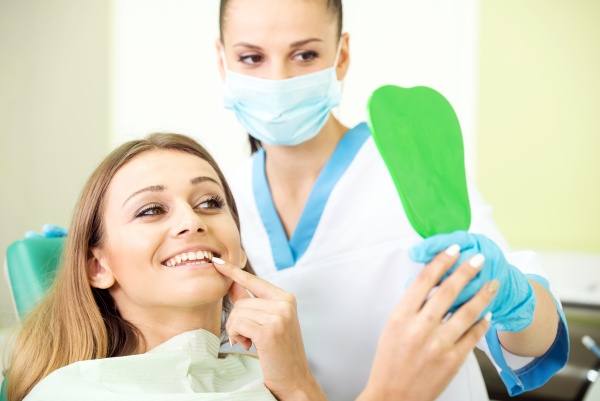 Visiting a general dentist in Lindsay is one of the most important things a person can do to keep healthy teeth and gums. Although it can be easy to skip going to the twice-per-year cleaning and checkup appointments, failing to visit the dentist regularly can cost much more time and money in the long-run. By keeping these checkups, it gives the dentist the opportunity to spot any possible trouble issues and keep the patient's teeth and gums in the best shape possible.
Why you should visit a general dentist in Lindsay
We will go over five of the most significant benefits of visiting a general dentist and how it will benefit your smile!
1. To keep teeth as clean as possible
When going to a general dentist for a checkup and cleaning, you will leave knowing your teeth are clean and in good shape. Although brushing and flossing twice per day is a great way to keep teeth clean, even the best at-home cleaning routine is nothing compared to a professional dental cleaning.
During these checkups, the cleaning is much more advanced and gets to crevices and areas that a toothbrush and floss can not clean appropriately. However, after a general dentist completes their cleaning the patient will know their teeth are clean and in good shape for another six months.
2. To identify possible trouble spots
Again, even for people that brush their teeth twice per day and floss, sometimes trouble spots can pop up. By visiting the general dentist, it will give them the opportunity to spot any problems and fix them immediately. Typically if dentists catch cavities early enough, it will not take any extensive repair and will only require a simple filling or deep cleaning. Both these procedures are done at the dentist office and take no longer than a cleaning and checkup would!
3. To fix any issues already present
Sometimes patients already have issues and put off fixing them. By speaking openly to the dentist, patients can learn about the best options and all the aspects of any procedure. If dental anxiety or fear is a factor in putting off treatment, be honest with the dentist. This will help them make accommodations for the patient that will make the procedure anxiety-free and straightforward.
4. To get an excellent refresher on daily dental hygiene
Everyone needs a refresher now and then on keeping a good oral hygiene regimen. During the meeting with the general dentist in Lindsay, they can give tips and tricks of the trade and answer any questions the patient may have.
5. To know your teeth are in good shape!
One of the best aspects of visiting the dentist regularly is that the patient will have the peace of mind in knowing that their teeth and oral health are in a good place. This aspect alone can be one thing people that have put off going to the dentist for a while will be extremely grateful for after their checkup and cleaning!
Contact a general dentist in Lindsay today!
Have more questions about visiting a general dentist in Lindsay and how they can help? Contact our office today; we are always ready to answer any additional questions that you may have. Give us a call!
Request an appointment here: https://lindsayfamilydental.com or call Lindsay Family Dental at (559) 425-1120 for an appointment in our Lindsay office.
Check out what others are saying about our services on Yelp: Read our Yelp reviews.
---
Related Posts
March 7, 2023
General dentistry involves maintaining good oral health, which includes keeping the enamel of the teeth strong and healthy. The enamel is the outer surface of the teeth, which protects the inner portions. …